1. CCMP News in Brief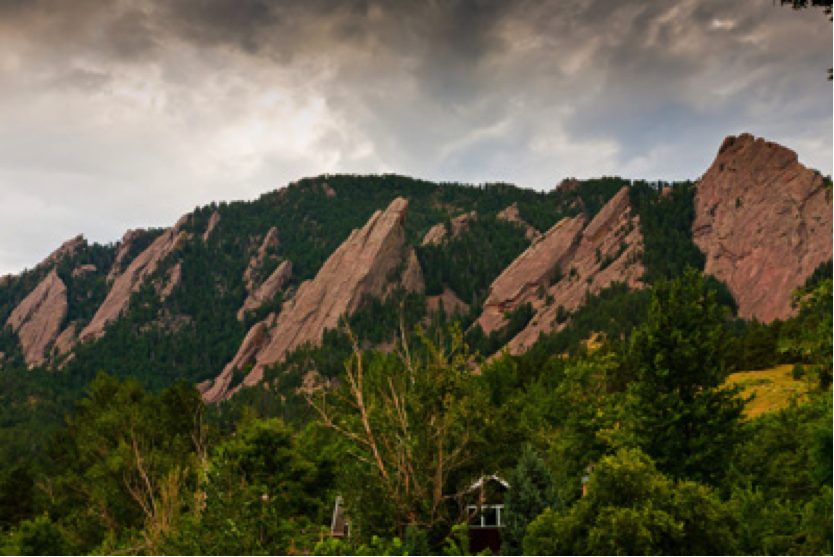 Raleigh Hood Reports from CSDMS
The Community Surface Dynamics Modeling System (CSDMS) convened its annual meeting last month (May 26-28, 2015) in Boulder Colorado. The theme of the meeting this year was "models meet data, data meet models". More than 100 participants attended from all over the world.
CSDMS is an ongoing NSF-funded program that is dedicated to advancing Earth surface modeling including the dynamic interface between lithosphere, hydrosphere, cryosphere, and atmosphere. CDSMS membership is composed of a diverse community of experts who are dedicated to promoting the modeling of earth surface processes by developing, supporting, and disseminating integrated software modules that predict the movement of fluids, and the flux (production, erosion, transport, and deposition) of sediment and solutes in landscapes and their sedimentary basins. The CSDMS Chesapeake Focused Research Group (CFRG) is a partnership between CSDMS and the CCMP. As a joint complimentary activity to the Chesapeake Bay Program, the CCMP and the CFRG are dedicated to advancing the cause of accessible, open-source, modular environmental models of the Chesapeake Bay in support of research and management efforts.
The CSDMS meeting this year included several presentations and workshops that highlighted Chesapeake Bay modeling-oriented research. These included a keynote presentation by Raleigh Hood and poster presentations by Courtney Harris, Danielle Tarpley, Blake Clark and Patricia Wiberg on various aspects of Chesapeake Bay modeling. In addition, a joint CFRG and Marine Working Group meeting was co-convened by Courtney Harris and Raleigh Hood. This meeting included a discussion that revolved around the idea of using CSDMS tools, philosophies and approaches to transform the Chesapeake Bay Program modeling system into a modern, modular, open-source modeling system for future management and scientific applications. A workshop in the Chesapeake Bay region that focuses on this theme is tentatively planned for spring of 2016, perhaps in conjunction with the 2016 Chesapeake Modeling Symposium.
For more information about the meeting, including the agenda and recorded presentations, see: http://csdms.colorado.edu/wiki/CSDMS_meeting_2015
CCMP Steering Committee meeting
The next meeting of the CCMP steering committe will be held July 17th from 10:00 till noon at the Smithsonian Environmental Research Center.
---
2. Open Source on the March
Open source software will help rebuild historic sites in Nepal

Arches, an open source application developed by Farollon Geographics with support from the World Monuments Fund and the Getty Conservation Institute, will be used in efforts to rebuild many of the historic landmarks that were damaged or destroyed in the 7.9 magnitude earth quake that recently struck Nepal. Seven UNESCO World Heritage sites were damaged or almost completely destroyed.
Arches allows collaborators to create an open source catalog of before and after images, videos, GIS data, architectural details, and other information. This allows restoration experts to assess the damage and develop plans prior to even visiting the site. Developers have created an implementation of Arches for the City of Los Angeles. You can interact with that catalog here - http://historicplacesla.org/map. For more information about Arches, you can visit their website at - http://archesproject.org
New Open Source Language To Teach Programming
An open source project is being undertaken to develop an object oriented language designed specifically to teach programming. The project is being led by Kim Bruce (Pomona College), James Noble (Victoria University of Wellington), Andrew Black (Portland State University), and Michael Homer (Victoria University of Wellington). The language is called Grace and it has been developed to be relatively more straightforward and less cryptic than other languages being used to teach today. More information on Grace can be found here - http://gracelang.org/applications/
Incidentally, this project's namesake is Rear Admiral Grace Hopper, the pioneering computer scientist and Navy Admiral. Nick-named "Amazing Grace", she was one of the first programmers to work on the Harvard Mark I computer and she invented the first programming language compiler.
---
3. Happenings at NCBO
For this edition of the newsletter, we introduce a new item "Happenings at NCBO". The NOAA Chesapeake Bay Office (NCBO) is an important partner in the CCMP effort so it is fitting that we feature some of their current activities in each newsletter. This edition, we will focus on the NCBO Internship program.
New Interns Arrive at NCBO
Each summer, in partnership with the Chesapeake Research Consortium, the NCBO highers several summer interns. In the past, these internships were limmited to three undergraduates in their Freshman, Sophomore, or Junior year. For the last two years, an additional graduate level internship has been offered. Since its inception, interest in the program has grown so that in the last couple years, CRC reviews between 200 and 300 applications for the offered postions. The most recent batch of interns came onboard at the end of last month. Here's some information on each of them.
Ryan Gary,

Field Tech intern

– Rising senior at Louisiana State where he is studying Natural Resource Ecosystem Management. He is originally from Maryland. This summer, Ryan's role is preparing for and assisting with the Oyster Reef Ecosystem Services project, an intense fish sampling project in Chesapeake Bay tributaries primarily on the Eastern Shore. This project has a monitoring component including fisheries and invertebrate sampling on oyster reef and shoreline habitats using several sampling techniques.
Olivia Newport,

Resource Management Intern

– Rising senior at the University of Maryland where she is studying Environmental Economics. She is originally from Maryland. This summer, Olivia is working with NCBO staff and leadership on fisheries management and restoration challenges in NOAA's role as the lead for the Chesapeake Bay Program Sustainable Fisheries Goal Implementation Team. She is currently coordinating the creation of blue catfish tributary summaries that could be used to inform and prioritize management while also providing a resource to the public.
Amanda Peters,

Spatial Ecology intern

– Rising senior at Washington College where she is studying Biology and Environmental Science. She is orginally from New Jersey. This summer, Amanda is using GIS tools to assess seabed habitat metrics at fish sampling sites, metadata preparation, and archiving habitat mapping data. She's also working extensively in the field assisting with fisheries sampling and seabed mapping on oyster reef and other habitats.
Kyle Titlow,

Coast Flooding GIS intern

- Just graduated from the College of William & Mary were he studied Government. He is originally from Virginia. Kyle is working at the National Weather Service Weather Forecast Office in Wakefield, VA. Kyle is developing a modified Coastal Flood Impacts viewer focused on Norfolk, VA, building GIS layers based on water levels from the NOS tide gauges at Sewells Point, Money Point and the Chesapeake Bay Bridge Tunnel. He's collaborating among NOAA offices including National Ocean Service and National Weather Service as well as with end users, defining the necessary viewer requirements, modifications, and enhancements.
2014 was the first year that we offered a graduate level internship in the program. The intern, Ryan Jones, did his internship at the NOAA National Weather Service (NWS) Mid-Atlantic River Forecast Center in State College, PA. We recently heard from Ryan on what he's been up to lately. Here's what he had to say:
"My work with CRC, and NOAA NWS MARFC was an amazing experience and has helped me in my career in Civil and Environmental Engineering. I was challenged, and encouraged by the work in the Choptank and by my supervisors. I was encouraged to apply skills that I had learned to the project. Since my time at the MARFC has come to a close, I graduated with my Master's of Engineering in Civil and Environmental Engineering from The Pennsylvania State University, began my journey to become a professional engineer by acquiring my EIT(Engineer in Training), and I started a job, in February, at Sweetland Engineering & Associates, an engineering firm in State College. At Sweetland, I have worked on projects ranging from land development to floodway modeling with HEC-RAS; my experience at the MARFC has helped me adapt to new tools and procedures quickly."
---
3. Featured Model: Coupled Ocean-Atmosphere-Wave-Sediment Transport Modeling System (COAWST)
Our featured model this issue is COAWST, a coastal modeling system developed by John C. Warner, Brandy Armstrong, Ruoying He, Joseph B. Zambon. Warner and Armstrong are from the USGS Coastal and Marine Geology Program at Woods Hole and He and Zambon at North Carolina State University. COAWST brings together 4 powerful open source models to model dynamics in coastal environment. The heart of COAWST is the Model Coupling Toolkit (MCT) which allows information to be transferred and transformed between various component models. MCT is coded in Fortran 90. The component models that MCT links together to form COAWST are:
An ocean model – Regional Ocean Modeling System (ROMS),
An Atmospheric model – Advanced Research Weather and Forecasting Model (WRF),
A Wave Model – Simulating WAves Neashore (SWAN), and
A Sediment Model- Community Sediment Transport Model (CTMS).
From the Website- "We began with a coupled modeling system as described in Warner et al (2008) and have enhanced that system to include concurrent one-way grid refinement in the ocean model, concurrent one-way grid refinement in the wave model, coupling an atmospheric model to include effects of sea surface temperature and waves, exchange of fields on refined grid levels, and interpolation mechanisms to allow the different models to compute on different grids. Full description provided in Warner et al (2010)."
More information on COAWST can be found at - http://woodshole.er.usgs.gov/operations/modeling/COAWST/ and the coupled modeling system can be requested from John Warner at jcwarner@usgs.gov.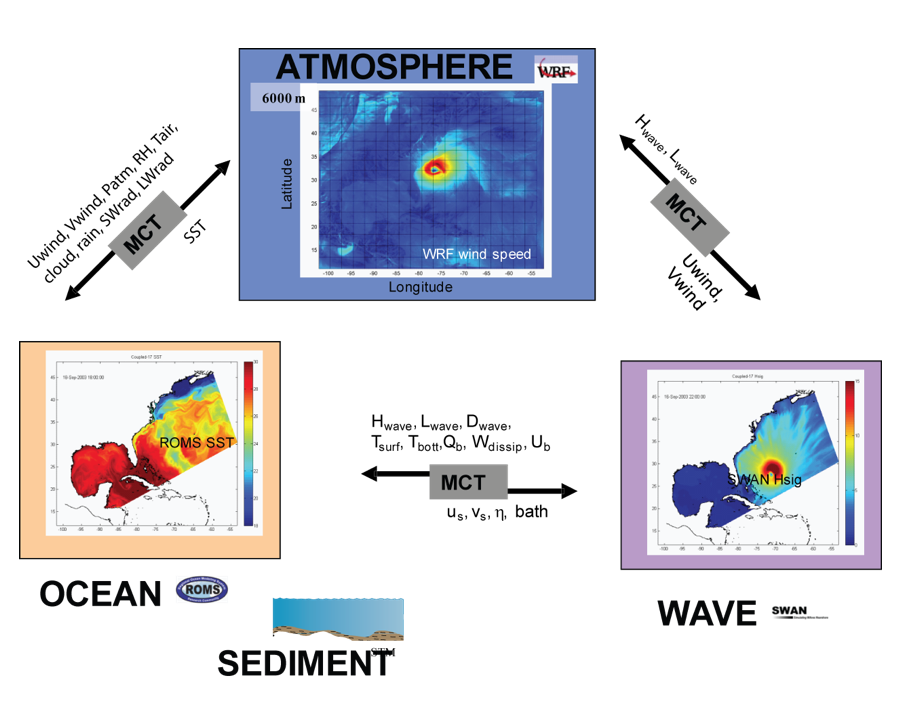 Data fields exchanged between each model.
---
4. Featured Modeler: Jeremy Testa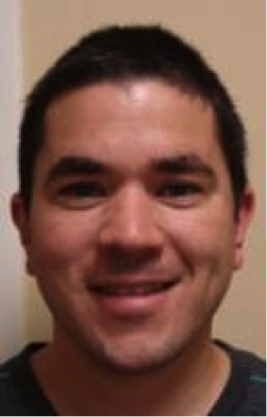 Assistant Professor University of Maryland Center for Environmental Science Chesapeake Biological Laboratory 1 William Street 1Solomons, MD 20688
Education B.S., 2003, Forestry, Environmental and Forest Biology, State University of New York M.S., 2006, Systems Ecology, University of Maryland Center for Environmental Science, Marine-Estuarine-Environmental-Sciences Ph.D., 2013, Oceanography, University of Maryland Center for Environmental Science, Marine-Estuarine-Environmental-Sciences
Jeremy Testa's main research interests are in coastal marine ecology, including eutrophication, nutrient cycling, and dissolved oxygen dynamics. He is especially interested in the interactions between biological, chemical, and physical processes in coastal ecosystems. In his research Jeremy uses a combination of experimental work, historical data analysis, and coupled biogeochemical-hydrodynamic modeling to examine these aspects of estuarine and coastal aquatic science.
Jeremy has a long history of working in the Chesapeake Bay research community, having received both his M.S. and Ph.D. degrees from the University of Maryland Center for Environmental Science (Horn Point Laboratory).
His recent and current research projects include efforts to combine historical data analysis with coupled biogeochemical-hydrodynamic model runs to understand the interacting influences of nutrient loading and climatic variability on dissolved oxygen dynamics in Chesapeake Bay. Jeremy has also been working to implement an intermediate-complexity sediment process model to simulate the effects of bivalve (oyster, mussel) biodeposits on sediment biogeochemistry in Chesapeake Bay and coastal Maine aquaculture operations. Most recently, Jeremy has been working on a comprehensive analysis of the Corsica River estuary and its status with respect to watershed uses and nutrient loading, and also on a related model intercomparison project focused on the Chester River which aims to identify the best numerical model formulations for shallow water quality modeling.
Jeremy is currently an assistant professor at Chesapeake Biological Laboratory, University of Maryland Center for Environmental Science, following in the footsteps and expanding on the research of his scientific mentors, Michael Kemp and Walter Boynton.
---