1. CCMP News in Brief
CCMP Subcommittee Meeting – December 15, 2016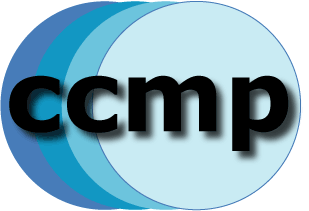 The CCMP Subcommittee met on December 15, 2016. The subcommittee typically meets twice a year. Discussion at the latest meeting focused on planning the next modeling symposium. CCMP has hosted the Chesapeake Modeling symposium every two years since 2008. It is the CCMP's highest profile activity and has proven to be a very popular event. Attendance is made up of primarily environmental scientists / modelers. However, environmental managers can be found in the audience as well. The symposium is also popular with graduate students.
The CCMP is now considering expanding the scope of the symposium to include presentations on environmental research and science. Discussions inside and outside of the CCMP have indicated that there is a need for a more general conference on Chesapeake Bay research and the CCMP can readily fill that void by simply expanding the scope of our current symposium. We are now actively exploring this issue and will be meeting routinely over the next few months as we develop a plan. If you have an opinion on this, we'd love to hear from you. Please drop us a line - Raleigh Hood.
CRC Launches Newsletter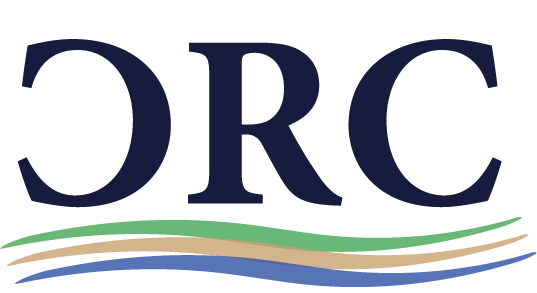 The Chesapeake Research Consortium (CRC), a CCMP partner, has recently launched its inaugural quarterly newsletter. CRC has started the newsletter with the goal of engaging with CRC's member institutions and the Chesapeake research community in general. Each edition will feature short articles on projects at CRC member institutions, collabaorative research efforts in Bay science, funding opportunities, and what's new with various CRC supported efforts, CCMP being one of those.
If you'd like to see the inaugural edition, you can view it here. The next edition will be out in February. If you'd like to subscribe, click here.
---
2. Open Source on the March
Google Debuts Open Source Code Testing Tool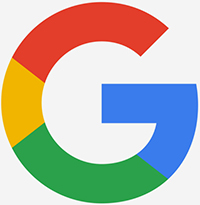 Open source software essentially runs the entire internet which is great until you encounter the bane of the open source community – a bug. Issues related to bugs can range from minor performance issues to dangerous security problems. The communal programming aspect of open source software is one of the main reasons it is susceptible to bugs. Google has developed tool called OSS-Fuzz to help developers find these bugs. Google's tool automates the process of "Fuzzing" – bombarding software with random data to determine if anything causes it to break. If OSS-Fuzz detects a fault, the developer is notified. Once the developer fixes the issue, OSS-Fuzz will retest to verify that the bug has been fixed.
You can find out more about OSS-Fuzz here - https://github.com/google/oss-fuzz
Raspberry Pi

Cambridge University founded the Raspberry PI Foundation in 2006 in an effort to get more people interested in computer science. The mission of the Foundation is to put the power of digital making into the hands of people all over the world. Their primary way of doing this is by selling inexpensive but high powered computer systems for use by students, hobbyists, and any other interested individuals. These computers, called Raspberry Pi, are currently available in two models:
Raspberry Pi Zero – 900 MHz with 512 MB of RAM available for $5
Raspberry Pi 3 – 1.2 GHz with 1 GB of RAM available for $35
Since 2012, the Foundation has sold over 10,000 Raspberry Pis. All proceeds from sales go back into the foundation to fund further development and support their mission. They offer a free teacher training program (Picadamy) both in the UK and the US as well as community events called Raspberry Jams where participants can share and learn with other Raspberry Pi enthusiasts.
You can learn more about the Raspberry Pi Foundation, their computers, and educational resources here - https://www.raspberrypi.org.
Microsoft Joins the Linux Foundation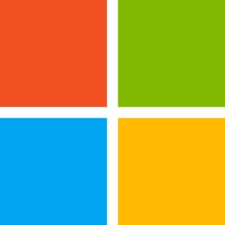 The Microsoft Corporation took a big step in endorsing open source software by joining the Linux Foundation in mid-November. They joined as Platinum member, generally costing $500,000, which allows them a seat on the Linux Foundation's Board of Directors. Microsoft has become a larger player in the open source arena in recent years, most recently releasing its .Net Core 1.0 platform.
www.linuxfoundation.org/members/corporate
---
3. Featured Modeler: Marjy Friedrichs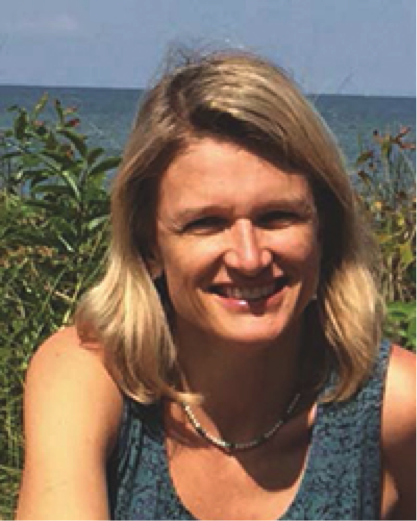 Research Associate Professor
Virginia Institute of Marine Science
Gloucester Point, VA 23062


Education:
- 1989 B.A., Middlebury College, Middlebury, VT (Physics)
- 1992 M.S., Massachusetts Institute of Technology, Woods Hole Oceanographic Institution, Woods Hole, MA (Oceanography)
- 1999, Ph.D., Old Dominion University, Norfolk, VA (Oceanography)

Marjy is an interdisciplinary oceanographer and modeler at the Virginia Institute of Marine Science. Her research program focuses on exploring the impact of physical processes on the biology and chemistry of marine systems. This research makes considerable use of coupled circulation/biogeochemical/ecosystem models, which are used to identify mechanisms that give rise to the observed distributions of physical, chemical and biological properties.
Marjy's recent efforts have been devoted to using coupled hydrodynamic-water quality models to examine the anthropogenic impacts of nutrient inputs and climate change on coastal and estuarine systems. Specifically, she is using these models to isolate the relative impacts of changes in riverine nutrient loading, atmospheric deposition of nutrients, coastal acidification and changing temperature and precipitation patterns. In addition, Marjy has a history of leading interdisciplinary model intercomparison studies. Through these efforts, she has made major scientific contributions to our understanding of how well different coupled physical-biogeochemical model formulations reproduce observed biogeochemical variability in open-ocean, coastal and estuarine environments.
Marjy's current projects include studies focused on:
Assessing the relative impacts of multiple anthropogenic stressors in estuarine environments, including hypoxia, acidification, and other effects of climate and land-use change;
Comparing and improving existing models of hypoxia and water quality within Chesapeake Bay;
Predicting how climate-related environmental changes will affect biogeochemical cycling and ecosystem dynamics on continental shelves and within the Chesapeake Bay;
Marjy's other interests include satellite remote-sensing, model skill assessment, the estimation of productivity from space-borne sensors, and biogeochemical data assimilation.
---
4. Featured Model: The Penn State Integrated Hydrologic Modeling System – PIHM Model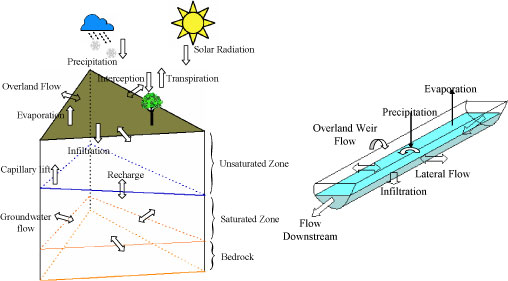 Schematic of PIHM
The PIHM model is an open source hydrologic model based on the semi-discrete finite volume method. As its name implies, it was developed at Penn State University. An interesting characteristic of this model is that its interface is the open source GIS program QGIS. The project lead for PIHM is Chris Duffy who credits his involvement in the CCMP for motivating the development of the model. Initial funding to develop the model came from NSF, NOAA, and NASA. The model has been applied in multiple locations in Pennsylvania as well as in Maryland, Massachusetts, Delaware, and California. Internationally, it has been used in Greece, United Kingdom, Czech Republic, and Switzerland.
You can read more about the PIHM model and download the source code here - www.pihm.psu.edu. You can download QGIS here - www.qgis.org/en/site/
---