1. CCMP News in Brief
CheMS12 May 21-22, 2012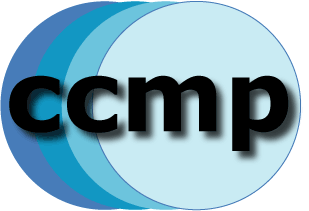 Registration is now open for the Chesapeake Community Modeling Symposium 2012. The theme for CheMS12 is "Interfacing between modeling, management, and the public: TMDLs, politics, litigation, and conflicting stakeholder interests". Environmental models are increasingly taking on higher profile roles in the management process. In Chesapeake Bay, the Chesapeake Bay Program Watershed and Water Quality models, used in a decision support role, are commonly used to support regulatory decisions such as TMDLs, rather than voluntary decisions. One of the effects of this changing role is that it is hi-lighting concerns and conflicting interests within different stakeholder communities affected by the regulatory process. Another effect is that the models are much more frequently under scrutiny with respect to their scientific validity and skill. It is anticipated that the thresholds set for TMDLs by these models will face numerous scientific and legal challenges in the coming months and years.
The 2012 Chesapeake Modeling Symposium will attempt to shed light on these emerging concerns and conflicts as they relate to regulatory thresholds and the environmental models that are used to set them, focusing on topics such as understanding, communication, and credibility. By bringing together modelers, managers, scientists, and stakeholders for a series of plenary talks, panel discussions, and special sessions, we hope to identify the unique issues and concerns of each of these groups and provide a venue for open dialogue that will hopefully lead to greater understanding and adoption of these and other models.
Plenary talks will include those by Jeff Corbin (EPA), Denise Reed (University of New Orleans), and Gerald Learmonth (University of Virginia). As part of Dr. Learmonth's presentation, symposium attendees will participate in a few rounds of the UVA Bay Game. This is an interactive computer-based simulation where individuals or groups of individuals can play as stakeholders (watermen, farmers, developers, etc.) and try and maximize profits while minimizing impacts on Bay health. This complements the theme of the symposium and should introduce the symposium's focus area well.
On day 2, there will be a moderated panel discussion on the theme of the Symposium. Our scheduled moderator is Jonathan Kramer (formerly of MD Sea Grant) and our three panels will consist of State Representatives, Stakeholders, and Scientists/Modelers respectively.
Special sessions at the symposium will include:
Modeling Alternative Future Land-Cover and Land-Use Scenarios to Inform Chesapeake Bay Restoration Efforts
CBP Community Model Application to Local TMDLs
Measuring and Modeling Biogeochemical Cycles at Land-Estuarine Interfaces: Current Status, Needed Improvements, and Applications to Decision Making and Estuarine Resource Management
Linking Biogeochemical, Physical, Economic, and Fisheries Models for Ecosystem-based Management of Coasts and Estuaries
Modeling Approaches to Water Resource/Water Supply Issues
Development of Fringing Habitat Modules for Use in Eutrophication Models
General Modeling Aspects of the Chesapeake Bay and Estuaries with Similar Settings
Sediment Dynamics Models for Chesapeake Bay, its Tributaries, and Marshes
Additional sessions are possible.
The Symposium will take place May 21-22, 2012 at the Annapolis Doubletree Hotel in Annapolis, MD. The registration fee is $185 and includes all lunches and breaks and a poster reception on the evening of the first day. There will be a discounted rate for students.
For more information about the Sympsosium and how to register, go to www.chesapeakemeetings.com/CheMS2012/.
Updates from CBP Modeling Team Meeting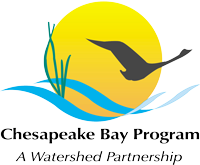 At the November 30 Modeling Review Team Meeting, Carl Cerco (USACE) announced that the CH3D-ICM model will remain as the open water model until 2017. Carl emphasized that shallow water areas are in need of a new and innovative modeling/grid structure. The resolution of this new grid needs to be of a detailed enough resolution so as to be able to model SAV/water clarity, filter feeders, wetlands and shoreline processes. Other factors that need to be considered include climate change and wind control of hypoxia.
The ACE and EPA are considering a joint project on the Gunpowder River or Gunston Cove to assess the skill of a 3D version of the ACE 2D ADH hydrodynamic model. This model is being considered as a candidate to model the shallow water issues mentioned above. A request has been made to the Modeling Workgroup chair that any resources provided by EPA to test the ADH model also be made available to other models and modelers for simalr skill assessments so that they too may be considered as possible solutions to the shallow water issues.
---
2. Open Source on the March
Open Data Day – December 3, 2011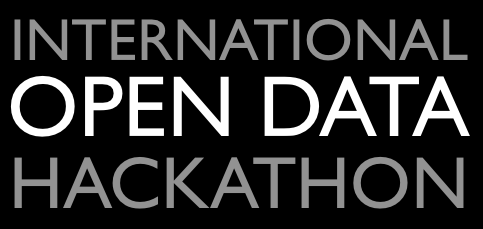 An open data day hackathon took place in multiple cities around the world on December 3. Participants in each city worked collaboratively to develop applications, visualizations, and analyses based on open source datasets. Organizers were looking for developers, designers, librarians, statisticians, and basically any other interested parties to participate. Some examples of projects that are similar to what they wanted to develop include: openspending.org, mysociety.org, and open311.org. So far there have been no reports on outcomes from these events. For more information check the link (www.opendataday.org).
Random Hacks of Kindness – December 3

RHOK held their fourth global event on December 3. RHOK partnered with local subject matter experts on social and environmental issues to identify real world problems that can be addressed using available open source technologies. Events were held in multiple cities around the world where close to 1000 developers worked collaboratively to develop solutions. Partners in the effort include Google, Microsoft, Yahoo!, NASA, HP, and the World Bank.
Results from this latest event included:
Hackers in Philidelphia, PA built an application that allows homeless shelters to publish the number of beds they have available in real time.
Montreal and Toronto hackers worked on an application that will be used to alert people to water quality issues
Hackers in Canada and the US began developing a Samoan disaster preparedness system
Many more can be seen here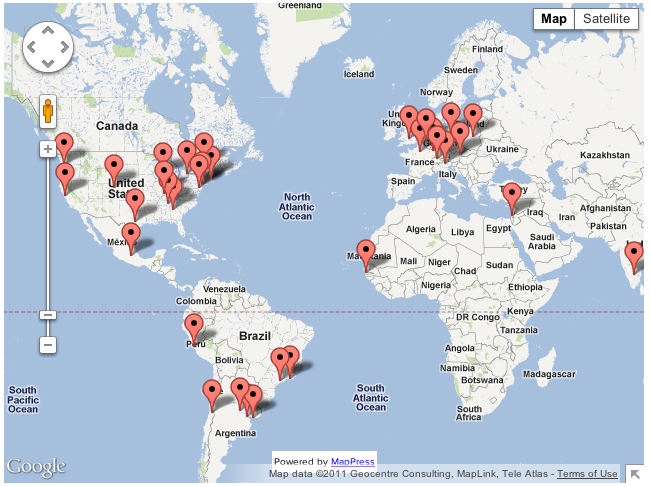 Global locations of RHOK events
In October 2011, RHOK hosted a Water Hackathon that was held simultaneously in 9 cities around the globe including Washington DC. The goal was to challenge experts and software developers to create solutions to global water problems. Problems addressed included access to clean water, sanitation, flooding, data access, and irrigation issues. Check out www.rhok.org/event/water-hackathon-2011 for more information.
---
3. Featured Modeler: Malcolm Scully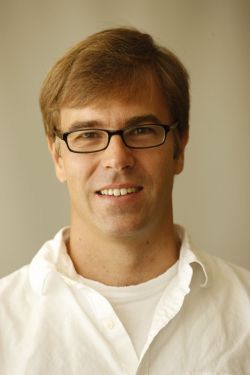 Old Dominion University
Center for Coastal Physical Oceanography
Innovations Research Building 1
4111 Monarch Way, 3rd Floor
Norfolk, VA 23508
Education:
- Ph.D., College of William and Mary, School for Marine Science (2005)
M.S., College of William and Mary, School for Marine Science (2001)
B.A., University of Virginia (1993)
Malcolm is an Assistant Professor at the Center for Coastal Physical Oceanography, Department of Ocean, Earth and Atmospheric Science, Old Dominion University. His research focuses on circulation and mixing in estuarine environments and its implications for the transport and distribution of dissolved and particulate material, including salt, oxygen and suspended sediment. His research utilizes both field observations and three-dimensional numerical models, including the CCMP-supported ChesROMS community model. Malcolm joined the faculty at ODU in 2008 after completing a post-doc at the Woods Hole Oceanographic Institution.
Malcolm's recent research projects have included field deployments of the "MAST" (Mobile Array for Sensing Turbulence) to investigate vertical mixing in the Hudson, Merrimack and Chesapeake Bay estuaries, use of ROMS to investigate the influence of lateral advection on residual circulation in the Hudson, and application of ChesROMS to exploring the wind's effect on hypoxia in Chesapeake Bay. Malcolm's largest ongoing project is a CAREER Award from the National Science Foundation entitled "The Physical Modulation of Hypoxia in Chesapeake Bay".
Malcolm's investigations utilizing ChesROMS have helped confirm that hypoxic zones in the Bay are more extensive when summer winds blow out of the west and southwest. Winds blowing out of the southeast, on the other hand, help reduce the extent of hypoxic waters. The model demonstrates that winds from the south and southeast are more effective because they force water from the deep hypoxic areas up onto the shoals where it is much easier to mix oxygen throughout the water column. His work shows that when you account for the variability in summer wind direction, the long-term trend in the observed size of the dead zone each summer is largely consistent with the estimates of nutrient inputs to the bay.
---
4. Featured Project: Regional Climate Variability and Patterns of Urban Development- Impacts on the Urban Water Cycle and Nutrient Export
CCMP Steering Committee member Claire Welty is lead PI on a NSF Water Sustainability and Climate Program study. What follows is a breif description of the project that Claire put together for us.
The goal of this project is to evaluate the interactions between urban development patterns and the hydrologic cycle and its associated nutrient cycles, within the context of regional and local climate variability. The specific objective is to create a modeling system capable of simulating the feedback relationships that control urban water sustainability. Core elements include spatial modeling of urban development patterns and individual land use and location processes at parcel and neighborhood scales and for different policy scenarios; three-dimensional modeling of coupled surface water-groundwater and land surface-atmospheric systems at multiple scales (including consideration of the engineered water system), where development patterns are incorporated as input; and field work and modeling aimed at quantifying flow paths and fluxes of water and nitrogen in this system. The project team will evaluate linkages among (1) how human locational choices, water-based ecosystem services, and regulatory policies affect the supply of land and patterns of development over time; (2) how the changing composition and variability of urbanizing surfaces affect local and regional climate; and (3) how patterns of development (including the engineered water system) and climate variability affect fluxes, flow paths and storage of water and nitrogen in urban areas. The Baltimore Ecosystem Study LTER (http://beslter.org) will be used as a platform for place-based research to carry out the work. This capability enables us to take advantage of a 13-year database of hydrologic and chemical characterization data; high-resolution land-cover, land use, and socio-demographic information; and a high-density hydrologic observing system.
PIs: C. Welty (lead) and AJ Miller (UMBC); S. Kaushal and C. Towe (UMD College Park); Elena Irwin and Allen Klaiber (Ohio State); P Groffman (Cary Institute of Ecosystem Studies); A. Gold (U Rhode Island); E. Doheny (USGS); M. McGuire (Towson U); M. Grove (US Forest Service); Elie Bou-Zeid and Jim Smith, (Princeton U)
Funded by: NSF Water Sustainability and Climate Program
Project Period: 1/1/11 – 12/31/15
---
5. Upcoming Meetings

MARACOOS 2011 Annual Meeting , 2011 The Power of Partnerships Serving Stakeholders Leveraging Resources, Expertise and Technology
December 15-16 link
2012 NCSE Conference: Environment and Security
January 18-20, 2012, Washington, DC link